Hello all, life's been busy and I haven't been on here in a while. I am interested in hearing everyone's thoughts on this. I am considering making this for the KA and SR community if there is interest.
I started this project a while ago and this summer I finally took the time to wire it into my car and start using it. It's going on the g20 too very soon, likely the end of the month.
Currently I have it running LSX coils, but it can run almost anything. I thought of this as an upgrade + tuning tool so it has adjustable timing. However, a lot of people don't need this function and it is rather easy to damage an engine by not taking the proper precautions. It has a display as well which cycles through timing, rpm, and voltage. But in the end I am thinking most people just want a plug and play little box that will give them COP (and be cheaper $$$$).
It is able to run straight dwell for coils like the LS1, LS2, and various pencil type coils. It can come pre-loaded with dwell maps which allows it to use coils like the LSX. You can even go big-baller status and run IGN-1A.
(edit: I removed "stock coils" because the stock transistors run on a 12v signal, which this doesn't do (yet!).)
It works on any single coil DOHC Nissan (as far as I know). SOHC, I will need to have someone be the guinea pig.
Thoughts?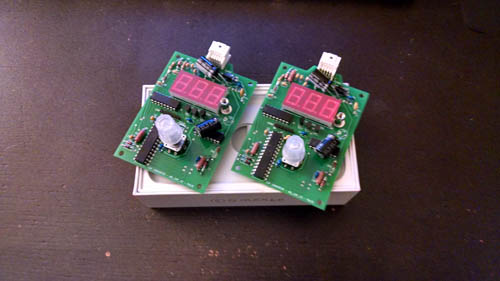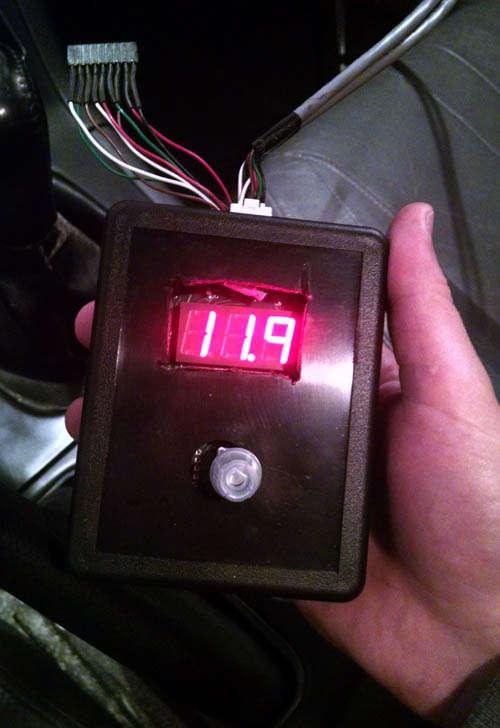 Displaying voltage. Extra wires are a debugging header, won't be on other versions.
Voltage vs Apexi Timer voltage reading.