So after much frustration, and money, I remove my turbo manifold to get it relief cut and resurfaced because 3 out of 4 cylinders were leaking exhaust.
I get it back today, I test fit a brand new Mr Gasket copper gasket (which I SHOULD have done the first time), which I have used successfully before, to find out that the porting on the flange are Wrong! The bolt pattern is correct but the porting are too low! I had trouble with exhaust blowing out and now I can see why!
I got this flange from turbo-flanges.com... they were a sponsor on here under a different name and I came to expect quality.
The ring will crush well on the bottom portion of the flange, but the upper portion will not crush well because there is not much to crush against. And not only that, but this hurts exhaust flow! Has anyone had this problem before?
See the pics for yourself. I will get in contact ASAP. You pay for things thinking they are quality and you get stuff like this.... not good.. not good at all.
you can see how off the portings are: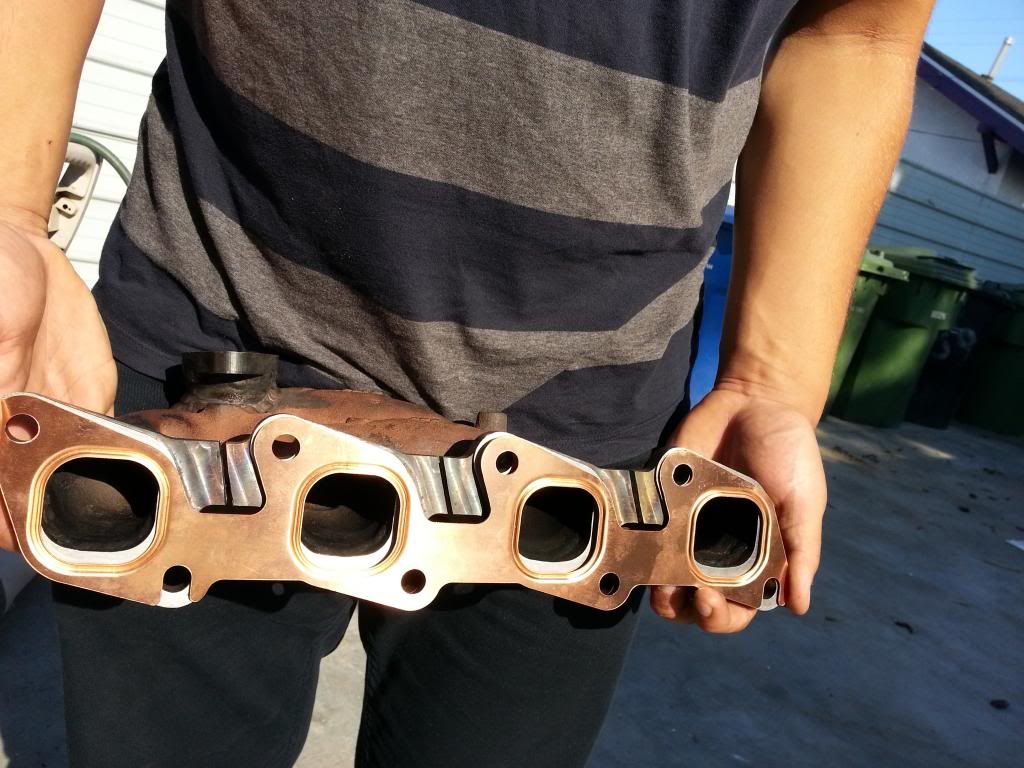 Close up of the cylinders:
GRRRRRRRR!!!!!!!!!