Driving Mom's Station Wagon
Posts: 40
Joined: Fri Feb 13, 2009 4:47 pm
Location: MN

508whp and 421wtq at 23psi on E85
Elite Auto Engineering
1607 99TH LANE NE, BLAINE, MN 55449
763.634.8005
www.eliteautoengineering.com/
---
Belongs To The TOP CONTRIBUTING MEMBERS!
Posts: 4670
Joined: Wed Oct 17, 2007 9:53 am
Location: CONN.
privacy settings.....
airman wrote:I'm all about spreadsheets. Bitches love spreadsheets.
schmauster920 wrote:I shall cast my own pistons in the sands of time, then forge them in the depths of hell.. as funds allow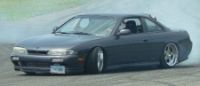 hy35 18psi Build Thread:
viewtopic.php?t=38784
RIP MJL best friend of 20 years and the man who showed me 240s
---
Dreams of owning a 240!
Posts: 99
Joined: Fri Dec 12, 2008 12:45 pm
soooo how did the race go? Always wondered what those ISF could do. They look badass in my opinion.
---
Driving Mom's Station Wagon
Posts: 27
Joined: Fri Jul 05, 2013 10:46 pm
---