So some of this early **** is funny... because I was very new to cars. I also did not have much foresight or money. The 240sx aftermarket was no where near what it is today. Most importantly I didn't realize how important boost is...
Rewinding to 2003....
Also know as the dark ages...the pre-turbo times...
Autotrader special. $3200!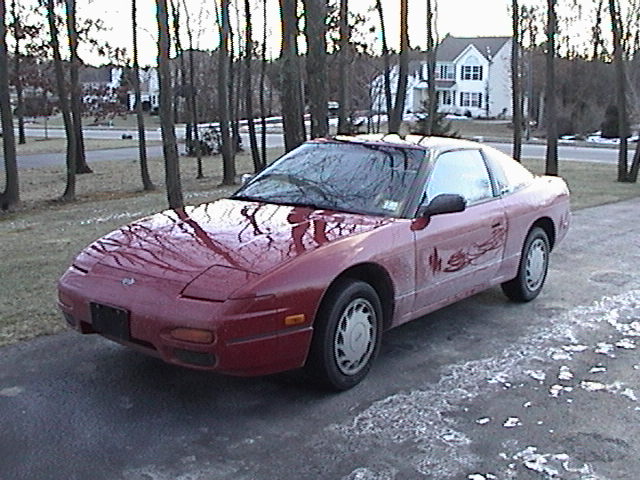 First things that had to go... heinous hubcaps and fender gap... Eibach springs and gr2 shocks/struts...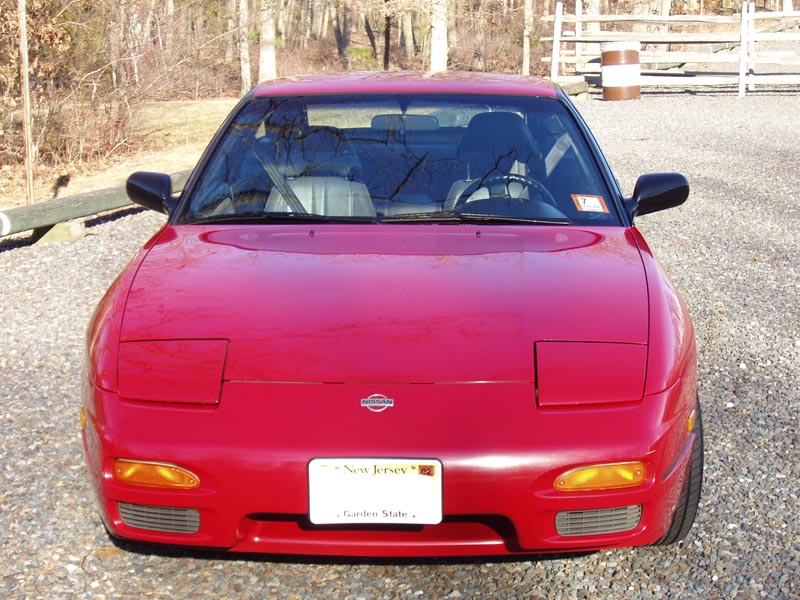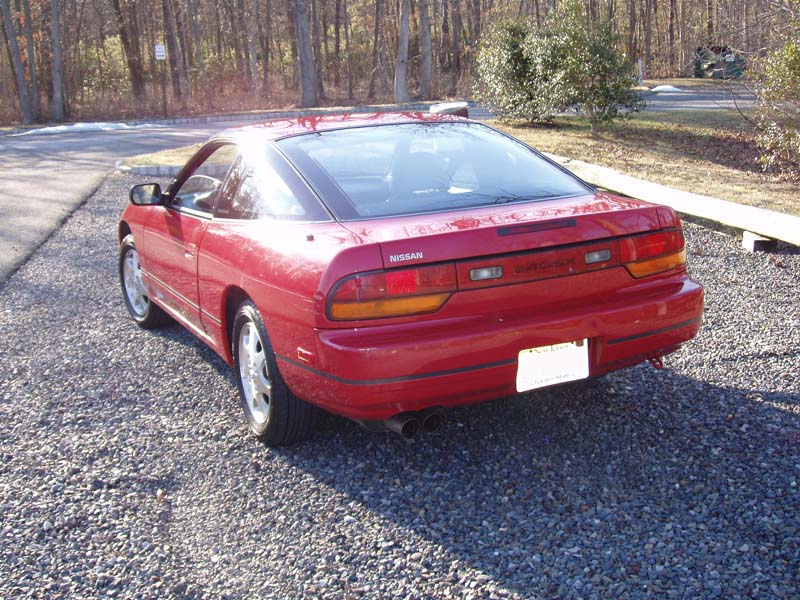 A year later I ditched that suspension for Koni yellows and RSR race springs which actually did something to improve handling.
Found an LE part out and bought some seats. Still have these today, but now the drivers seat has a giant foam crater in it. Still better than tweed.
Before any power mods at all.
First mods: gutting the bottom of the stock air box, getting rid of AIV and EGR junk, fixing the terrible wiring job that was done... rear speakers in PARALLEL with subwoofers and no amplifier! Also wirenuts with strands of copper sticking out of each connection. Every time I hit a big bump the head unit would loose power for 2-3 seconds.
Learning to wrench... put in a fancy orange Centerforce clutch. Yes it had weights on it to give it more holding force at high RPM. Verdict: holds better than a stock clutch riding on its rivets.
Random free gigantic filter, 2.5" 90° elbow, altima e-fans, and ASP underdrive pulley.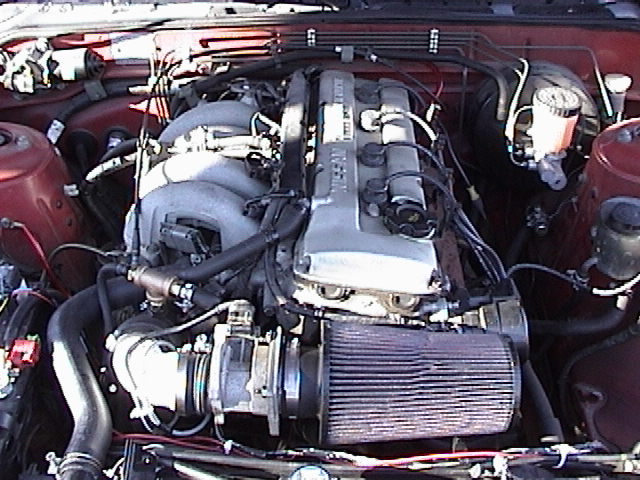 15hp bump... sweet!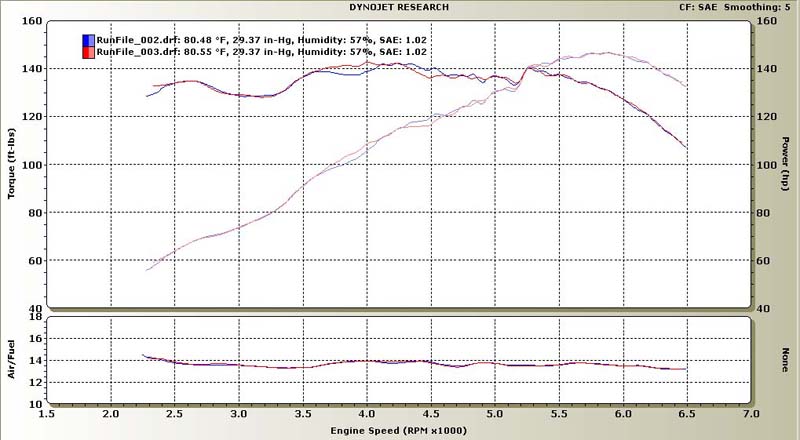 3" Dynomax Exhaust... loud.
Sweet stock header to 3" transition
At this point I started looking into boost and getting the car ready for it.
New clutch (again), lightweight flywheel/drive shaft, and 2-way diff. One wheel peels were the worst.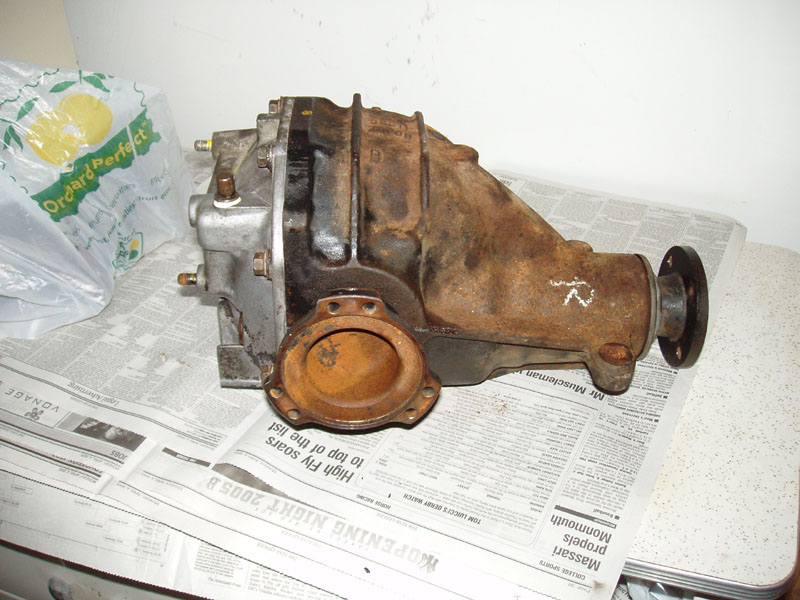 Learning how to weld with a used MIG and flux wire... Burn throughs are great because they just explode and leave boogers everywhere stuck inside your piping.
Practice...practice...
Important: keep a fire extinguisher nearby.
Finally pieced together everything I needed for boost. s14 T28, z32/550cc Enthalpy tune. SSAC manifold and j-pipe and intercooler.
When I get a house it will have a lift because of times like this: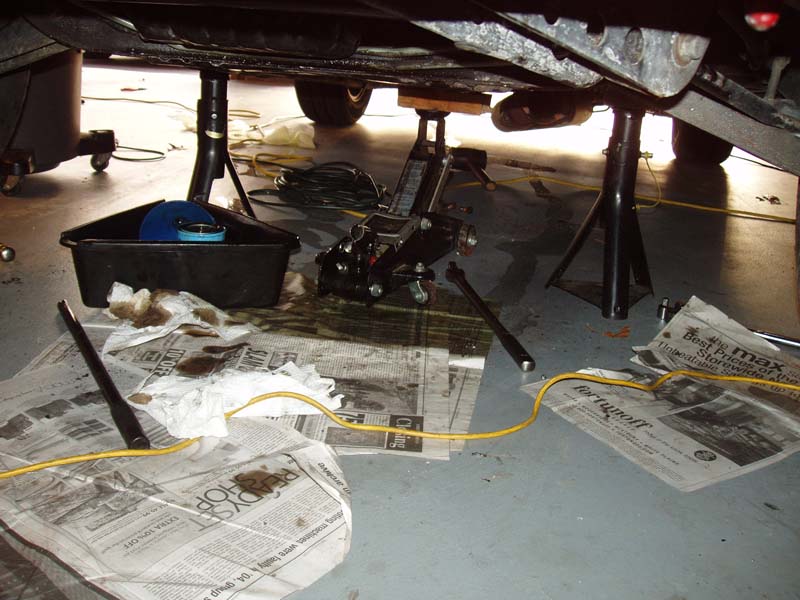 Custom fit.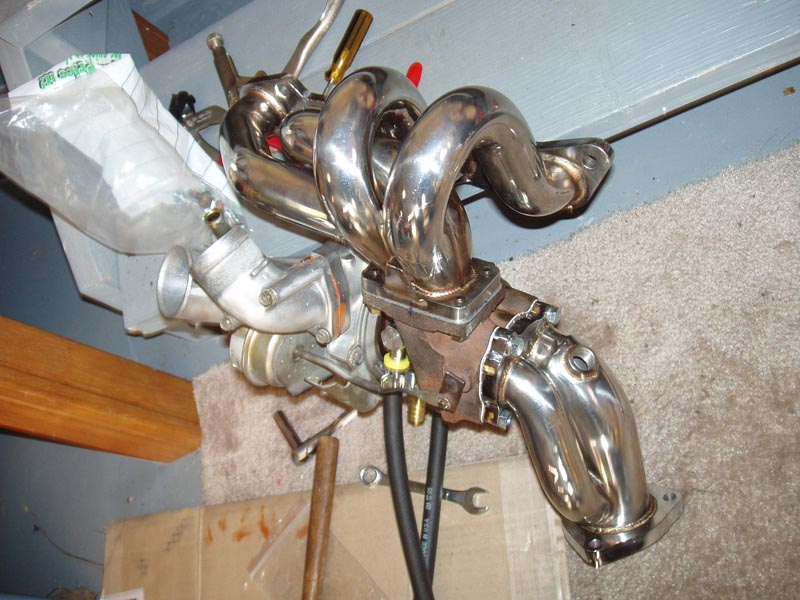 I had to extend the downpipe (twice) due to it being against the floor boards (twice) when I tried to install it.
All done.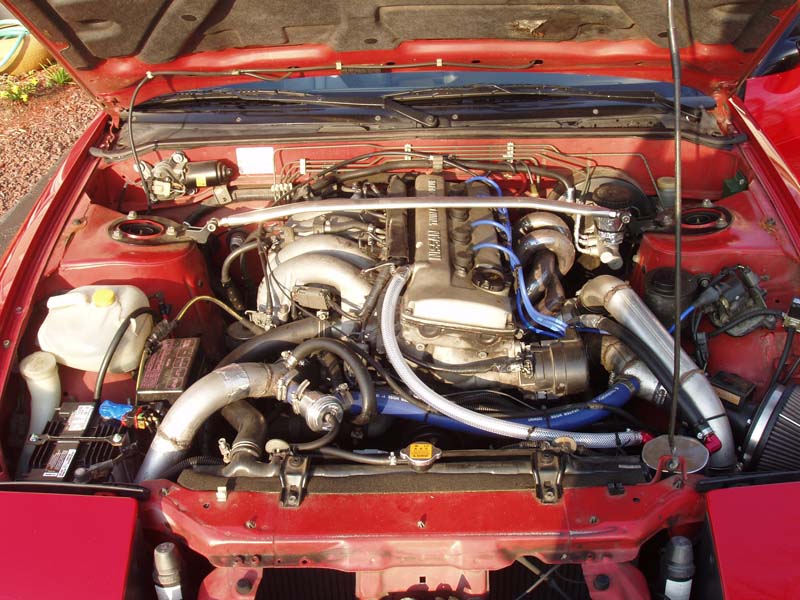 Obligatory new setup dyno run. Blue line is 7psi the other two are 10psi.
205 wide stockers and boost just doesn't cut it even with a 2way. Picked up some JDM wheels on Zilvia. Put 245's out back. Much better situation.
Did some track days with the car. Here are some shots from Limerock.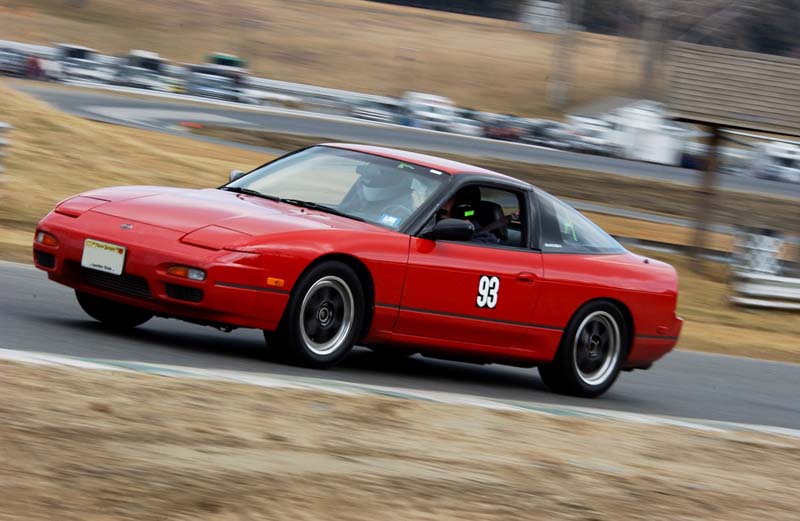 Next time... engine build and t3 turbo.