Here's some shots as I start putting my car together. It won't be running for at least another month or so, so if you're the impatient type looking for a dyno, forget you saw this!
Setup:
Rebuilt '92 KA24DE, .020" overbore, valve job, basically a stock rebuild
Full-Race divded inlet tubular top-mount T3 flanged manifold
Garrett GT3071R with .78/twin-scroll housing
TiAl 44mm wastegate
TiAl 50mm BOV
Spearco liquid-air intercooler
eXcessive Motorsports intake manifold
AMS Fuel system- (Top feed fuel rail, 84lb. injectors, Walbro 255)
Full-Race 3" downpipe, Buddy Club Spec II exhaust
AEM EMS - MAP conversion with 3.5bar AEM MAP sensor, AEM IAT sensor
That's about it for the motor. There's more to the car, I'll be doing another Freshalloy thread on that later.
Oh, guess I should mention this is my first affair with turbos, never played with them before. Should be fun.
Manifold, I think it's the first one off the line for the KA: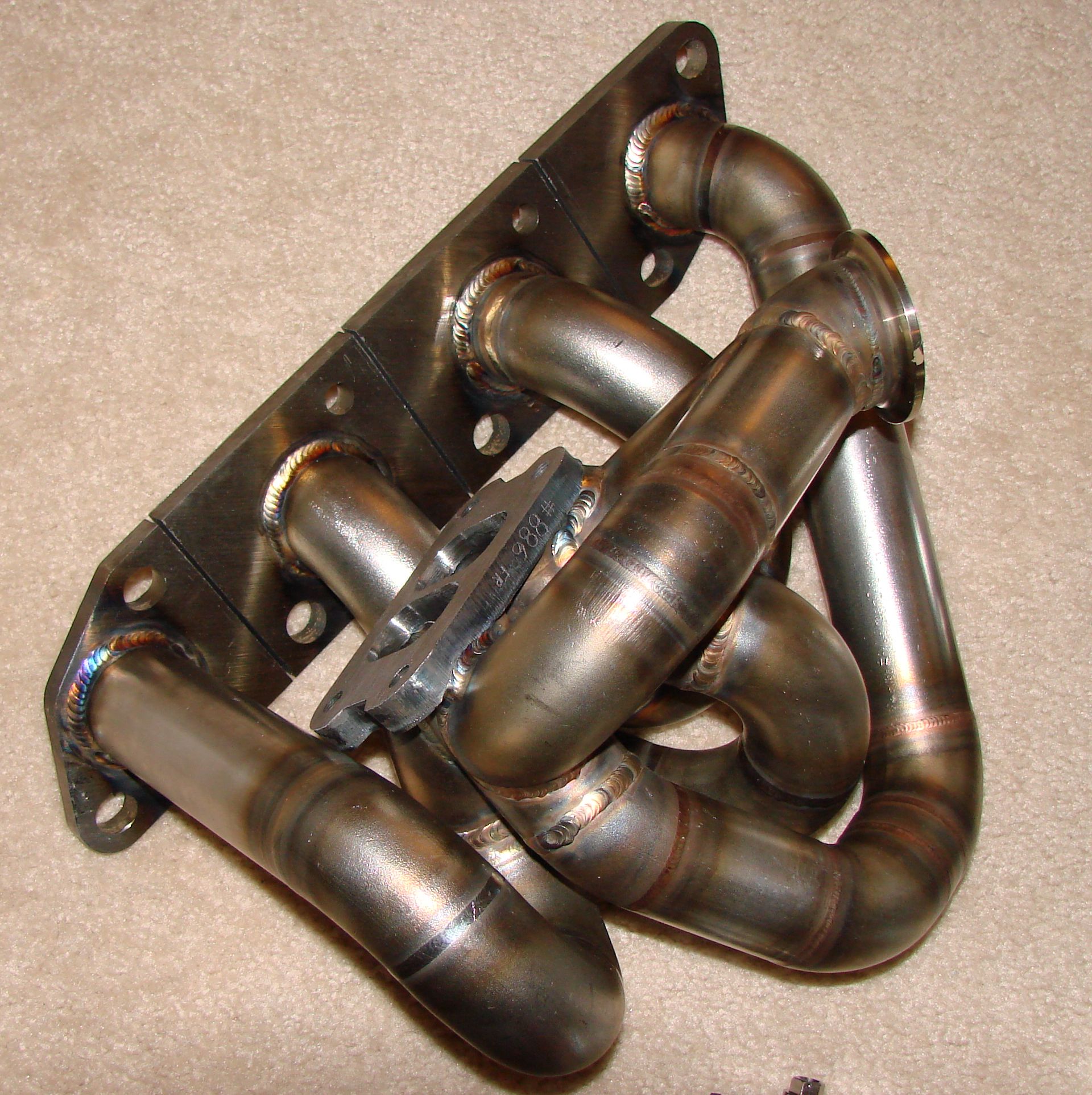 On the motor: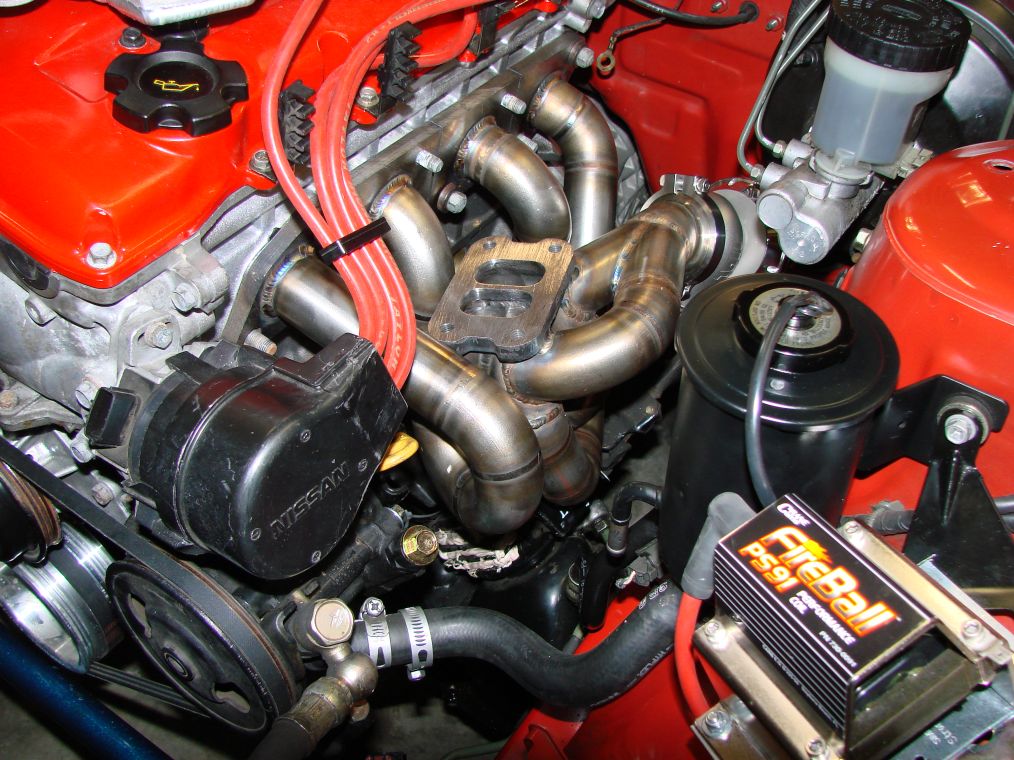 Here's how things sat when I started this morning - intake on loose, as I still need to put the injectors in and do a few other things with it. My goal today was to get the intercooler plumbing done and start on the coolant plumbing for the turbo.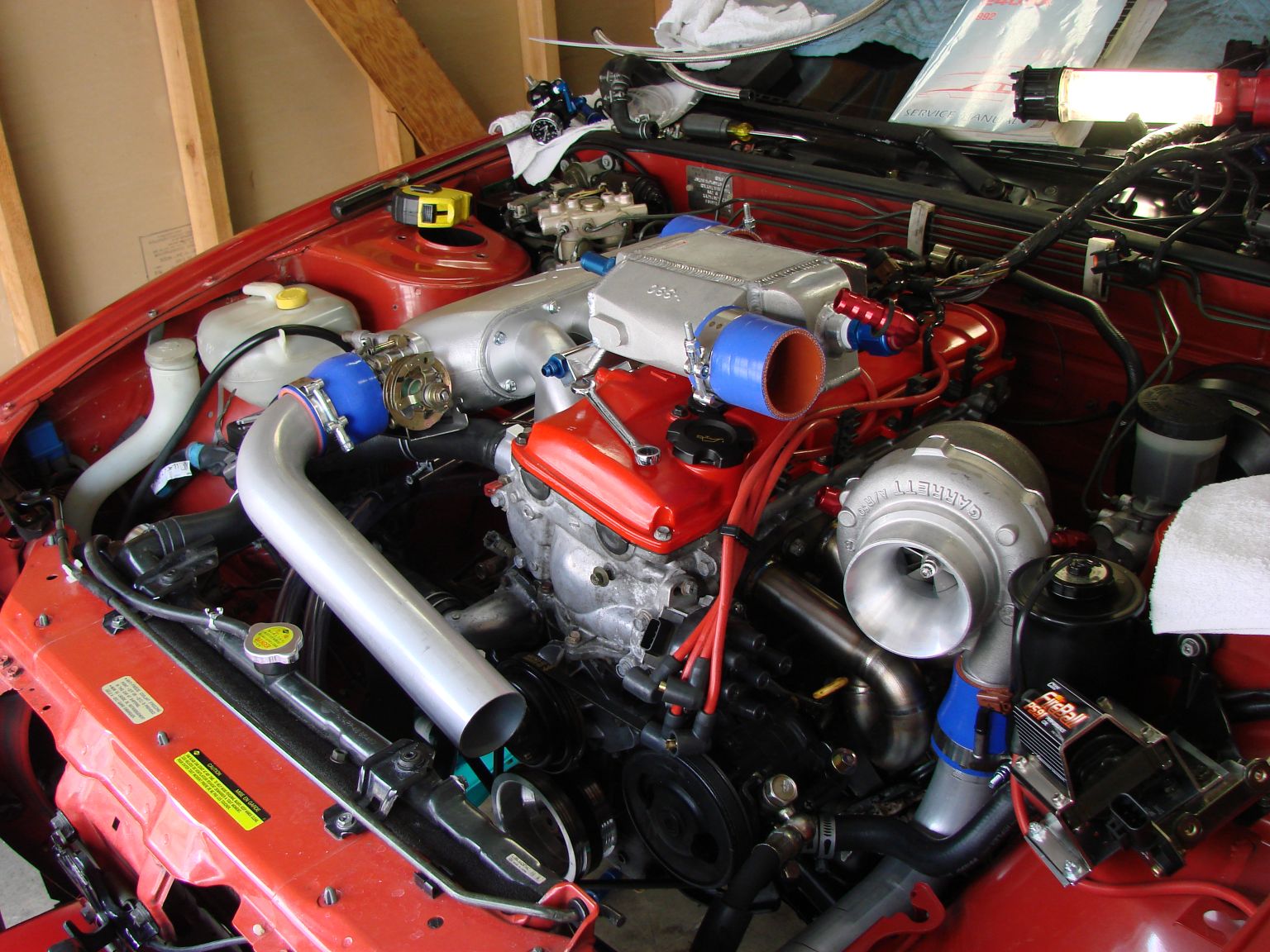 A couple of the pipes in place but not cut yet: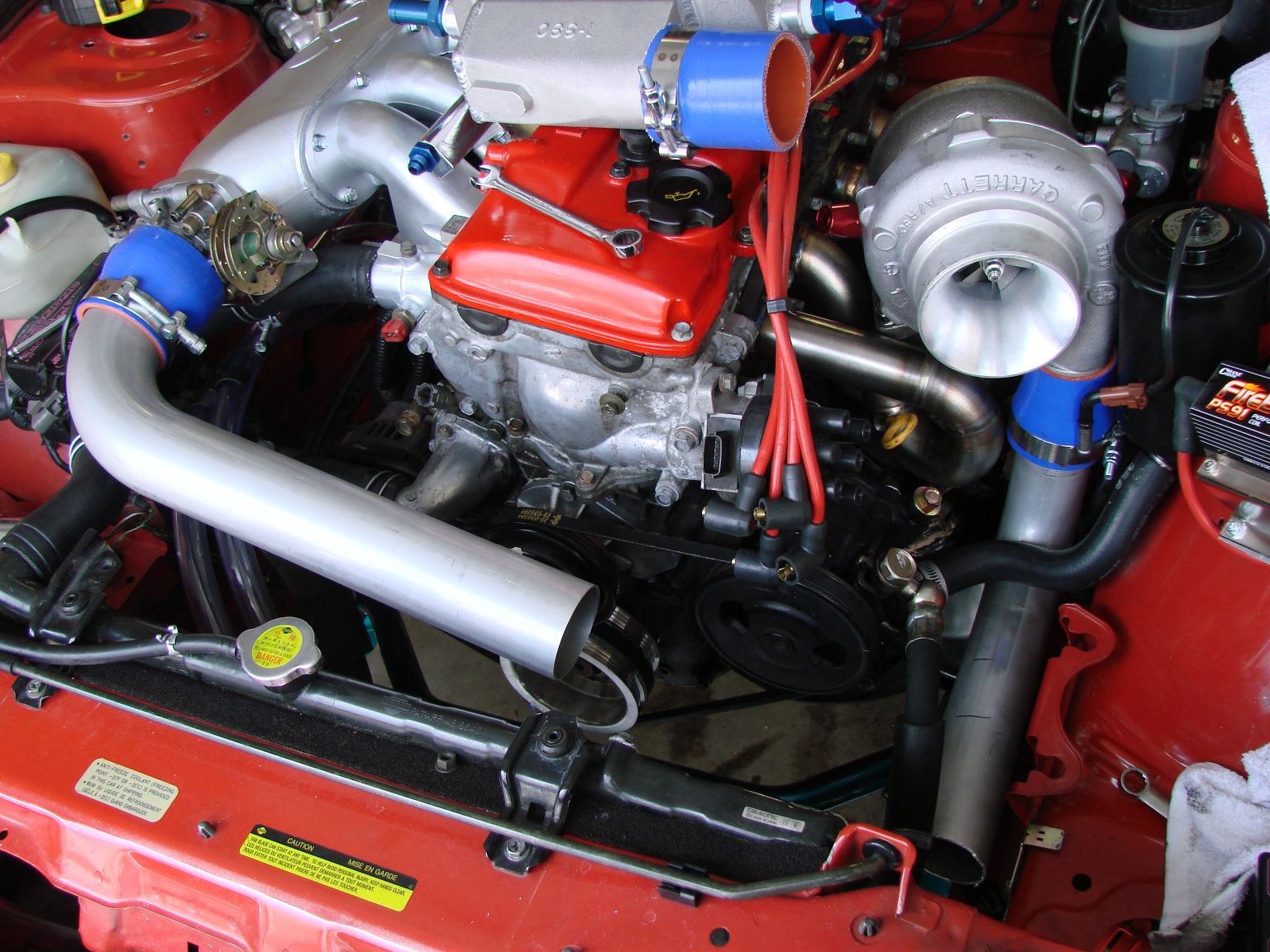 A few cuts later, the intercooler is in place. Design goal is minimizing charge volume of intercooler pipes and intercooler itself. Since it'll be getting fed ice cold water, it doesn't have to be as big as a normal air/air.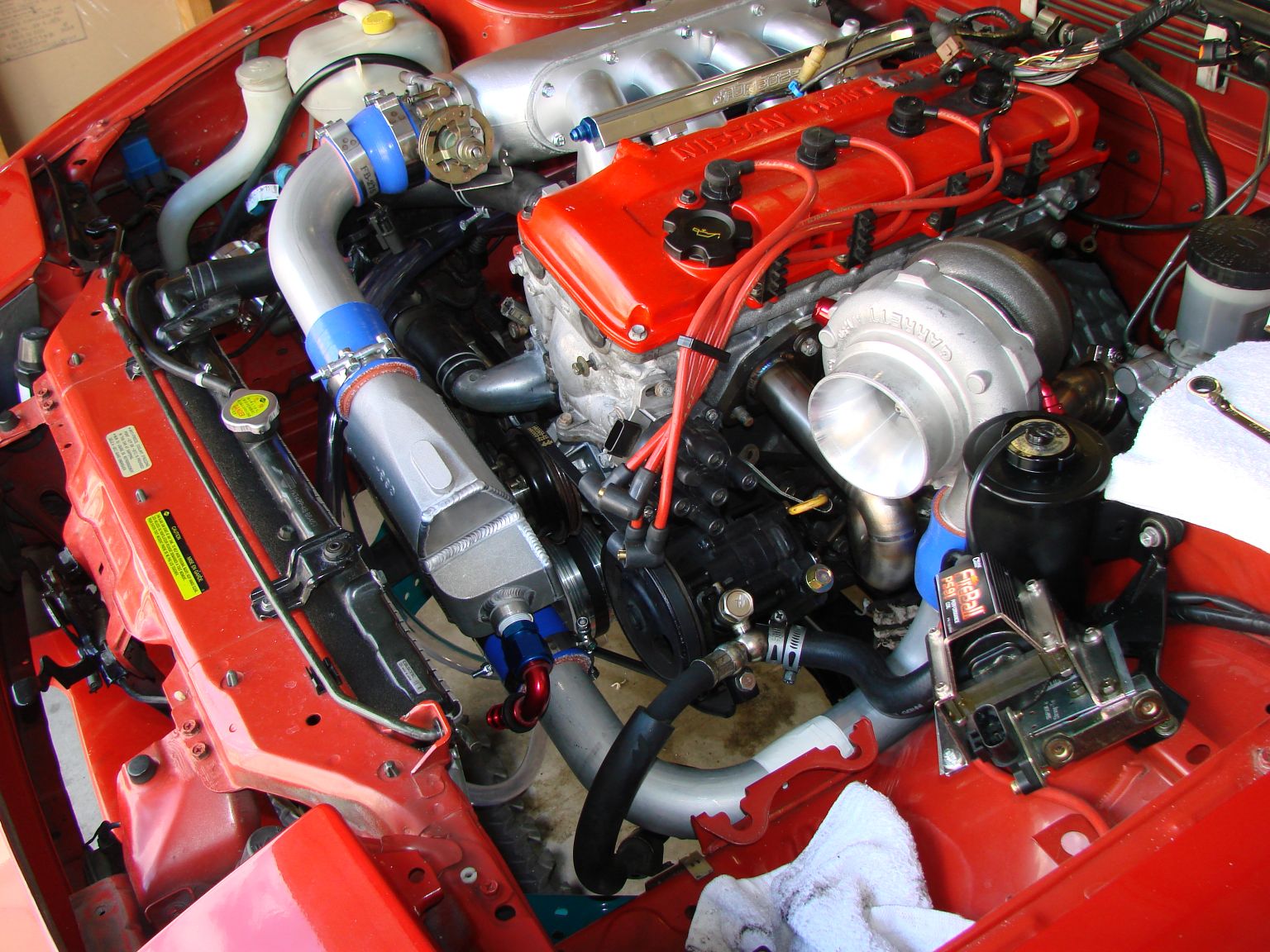 Another view: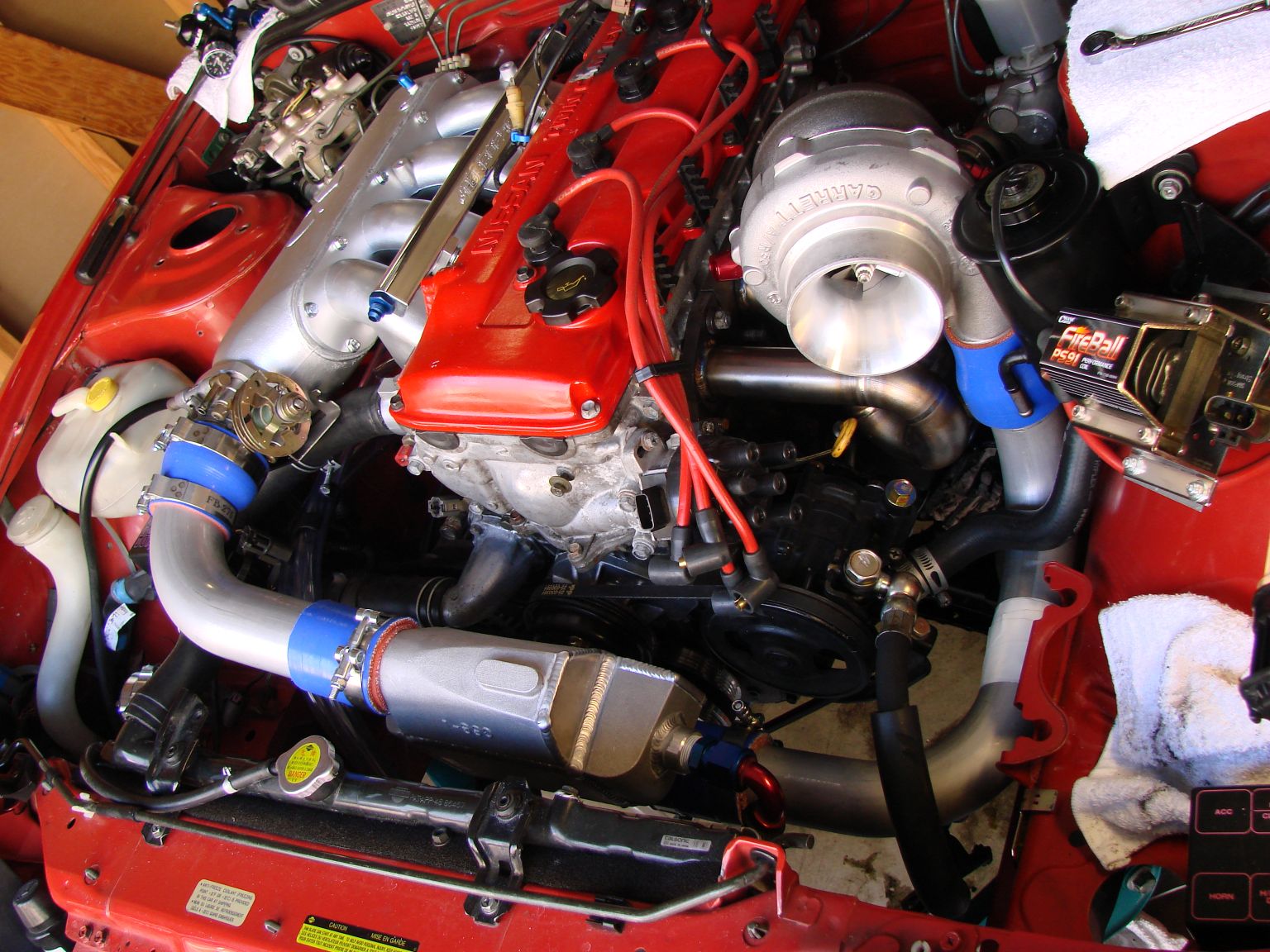 Here's the cooler and pump in the back seat that will be providing the cold water to the IC: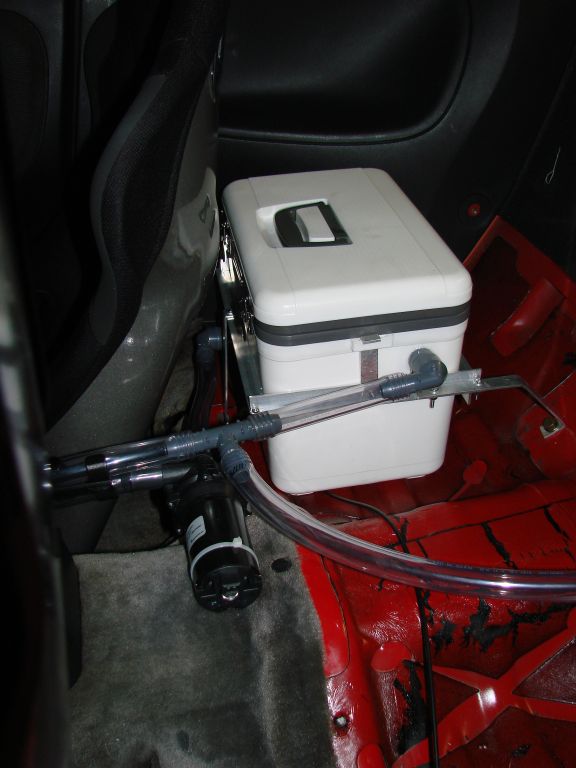 Now the lines for the ice water are connected: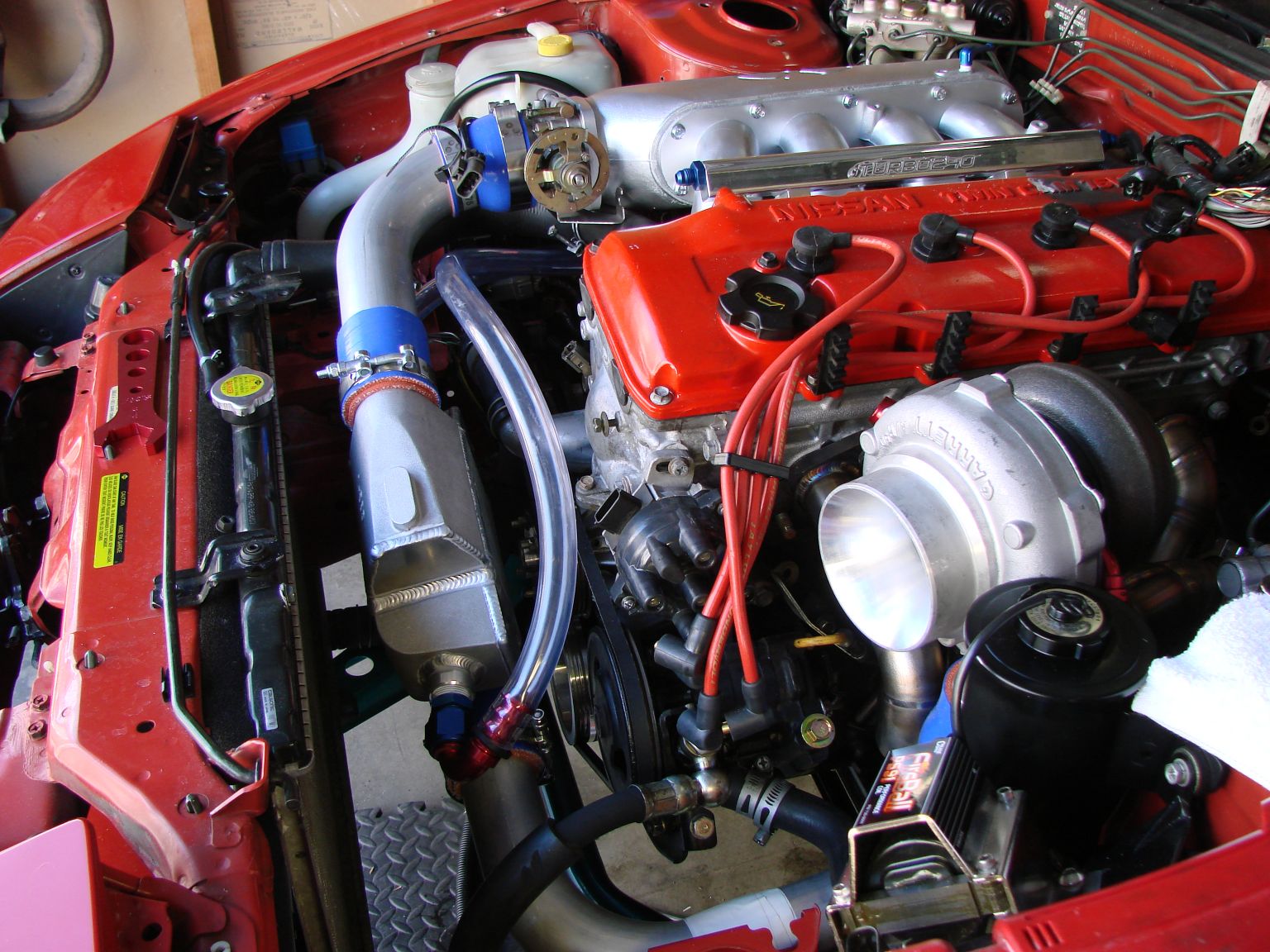 Another view: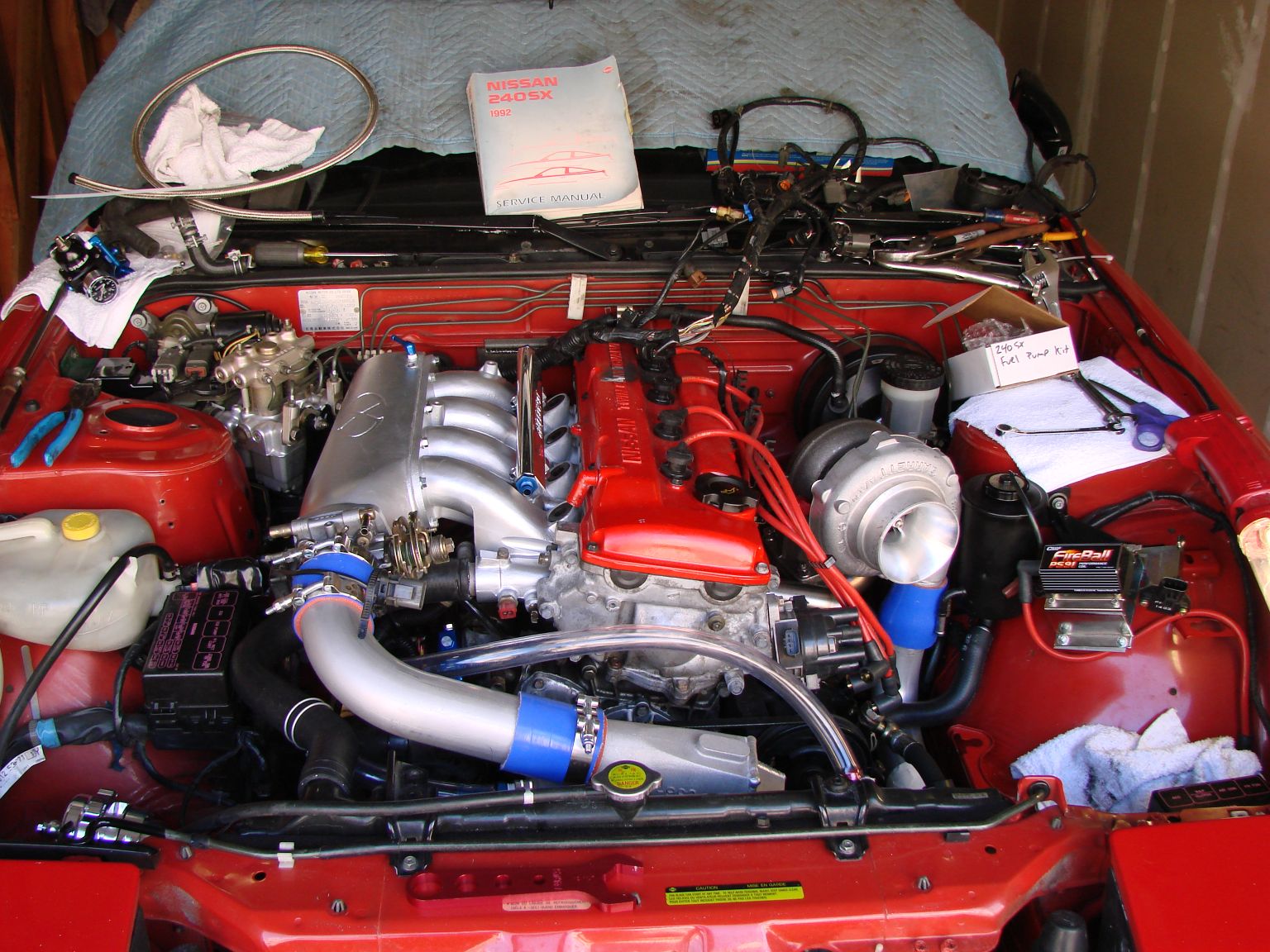 With that part done, time to get started on the lines for the turbo's water supply. Assembling the AN lines went pretty well I think, guess I won't know till they see some pressure.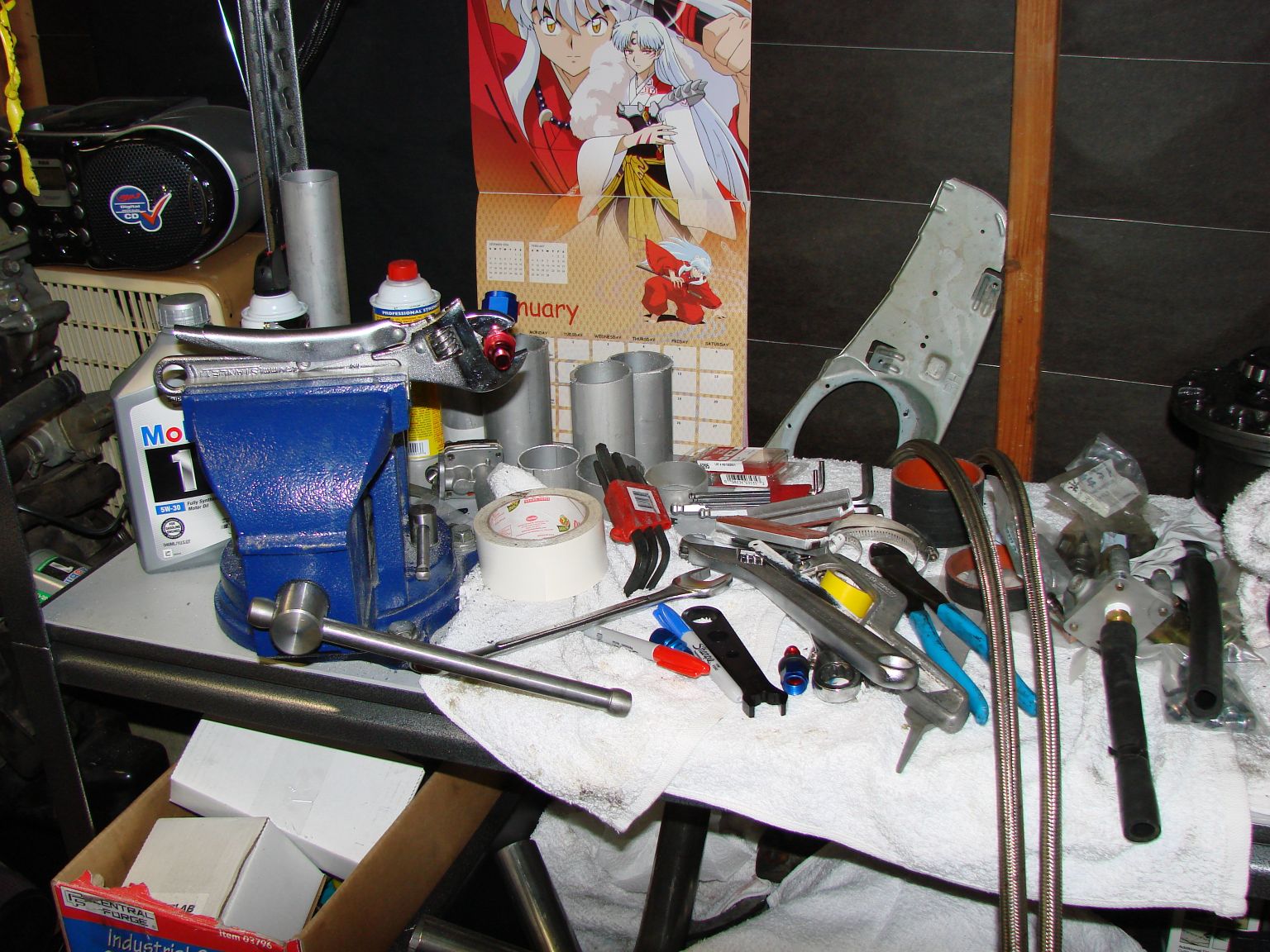 Here are the coolant supply and return lines in. This is as far as I got today: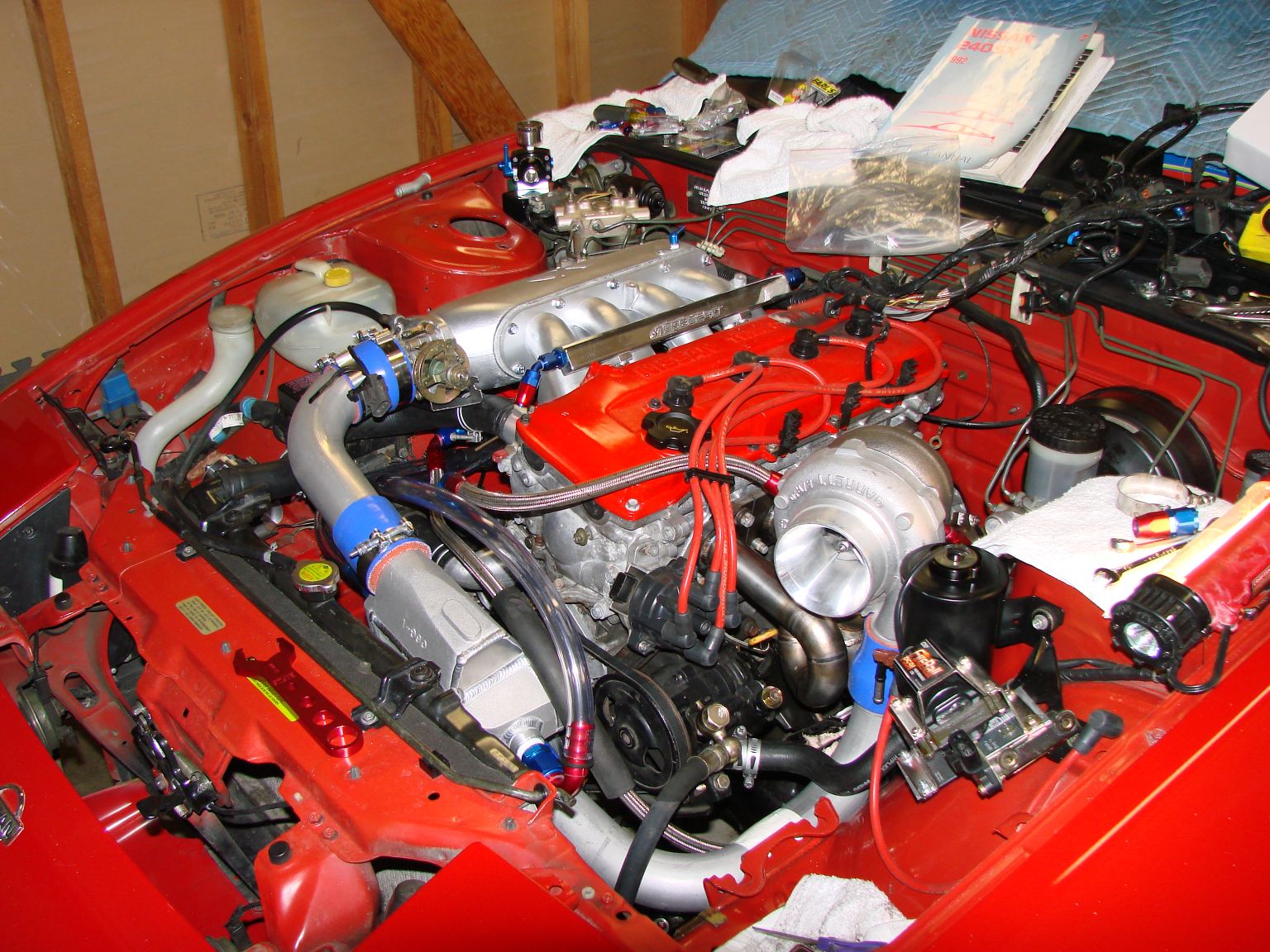 From the passenger side: