Well it's pretty much a story on getting my S13, and I am sure that all of you have your great story to tell. Well here is mine I figured why not add to entertain my brothers of KA-T. So as much as I can I will continue to add the story and obviously the pictures.
Sorry no pop up book on this one lol
It all happened on April 30, 2007, when I happened to be in Ebay Searching for some parts for my other 240sx. I said I wonder how much is another s13.
I saw and auction for one ebay item # 160109857485. I said wow this car needs a def. make over in every way and this guy literally happens to be 3 blocks from where I am.
So I called him over he brought the car, lol this car was a peice of junk. The car was miss firing and it sounded like it was a WRX. The interior was a mess too.It smelled like an old wet dog. But I new it can be reconstructed and I was willing to work with it.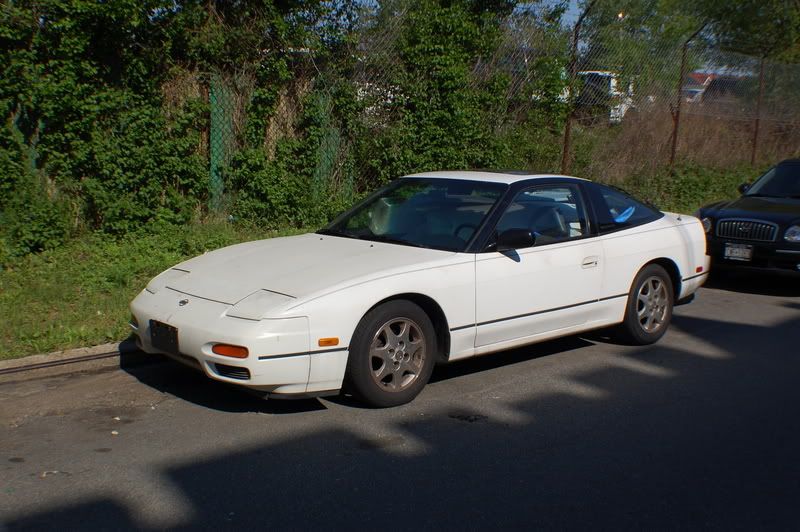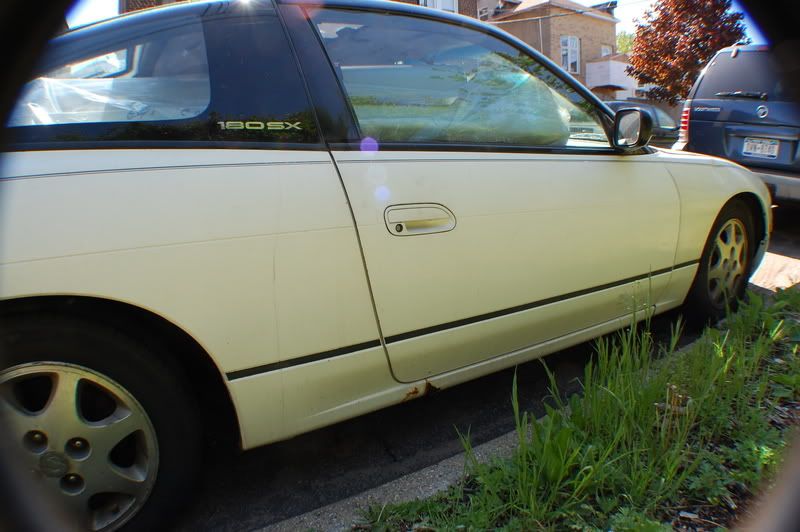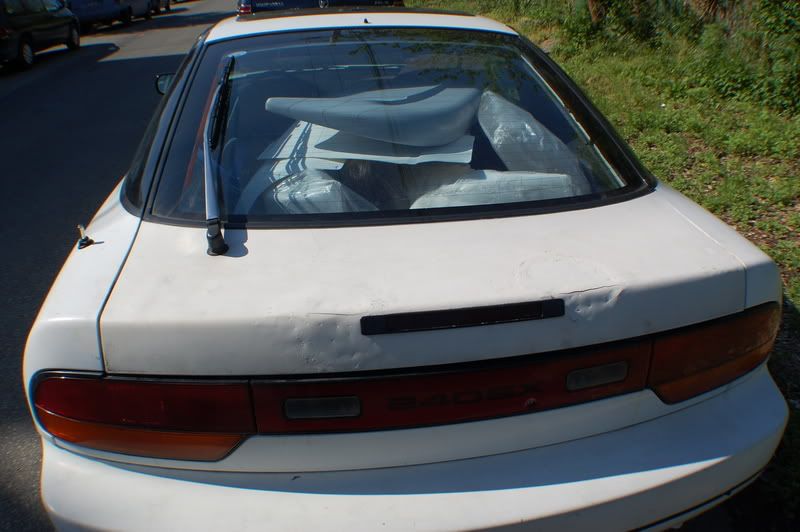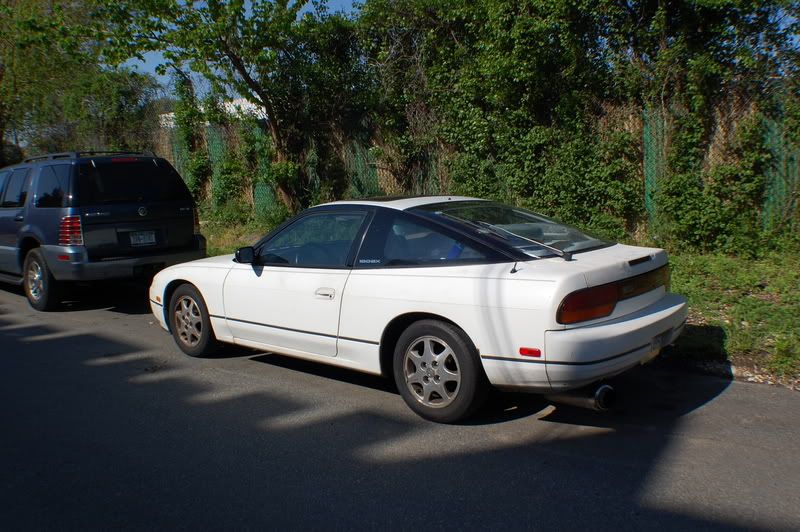 So I won the auction $1550.00 what I did notice that the car had was the suspension. The coil overs where from BC Suspension, with damper and built in camber and pillow bar.
So why not, gave him the cash and it was mine now. My new headache lol.
So I new already what was wrong with the car, she needed a tune up, major one.
I check her compression and was good, then got myself denso iridium plugs and wires a new dist. cap and rotor. I also changed the injectors cause that was bad too.
Changed the Fuel pump (walbro) and gas filter.
Fired her up and ran good. Unil I started to smell coolant. brought her back to my shop and noticed the radiator was cracked and not to mention she started to idle bad.
Plugged her into my computer and got a signal to the tps sensor. Cleaned off the maf too and put a brand new tps. started her up and she was set again oh and new radiator and new hoses.
So I drove her for about 2 weeks and everything was tight. The car can drift, I didn't noticed she had lsd. WOW gold mine for me. So one morning when I opened the store I said to myself let make her look pretty.
Called Origin and began to order the stylish kit with new front fenders 20mm and 50mm rear.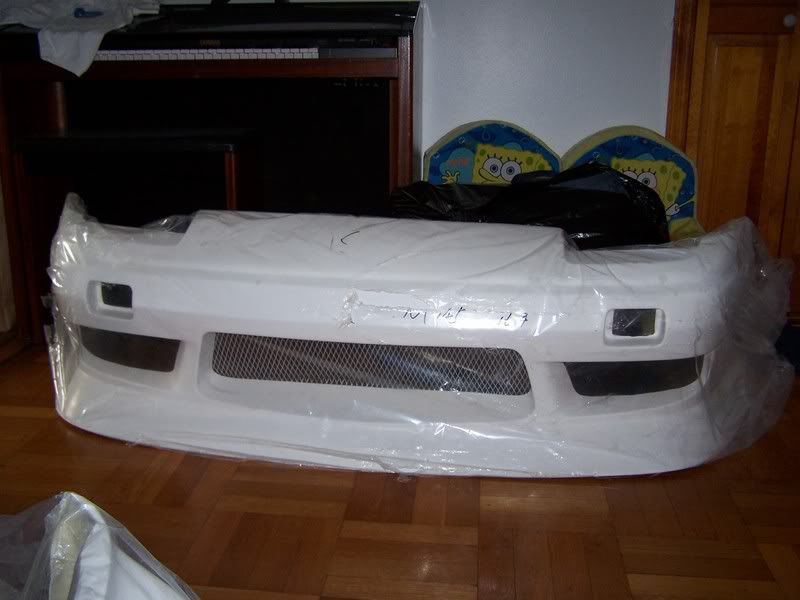 New set of Wheels from Sport Max for the 4 lug
I called Erebuni which was local to me. They had the carbon fiber hood too. Got that too.
I order new carpeting for the interior and racing seats (generic) and bride LOW Mo seat brackets. Order the Carbon fiber pedals, shift knob, my bro made me the Carbon Fiber dash trim kit.
Meanwhile I spot welded the frame. What ever rust I had was going to have to go away.
Got the wide body kit a week later and dropped off the car at the body shop at City Field Customs.
I stopped in 2 days later to see there progress
and it was coming out pretty nice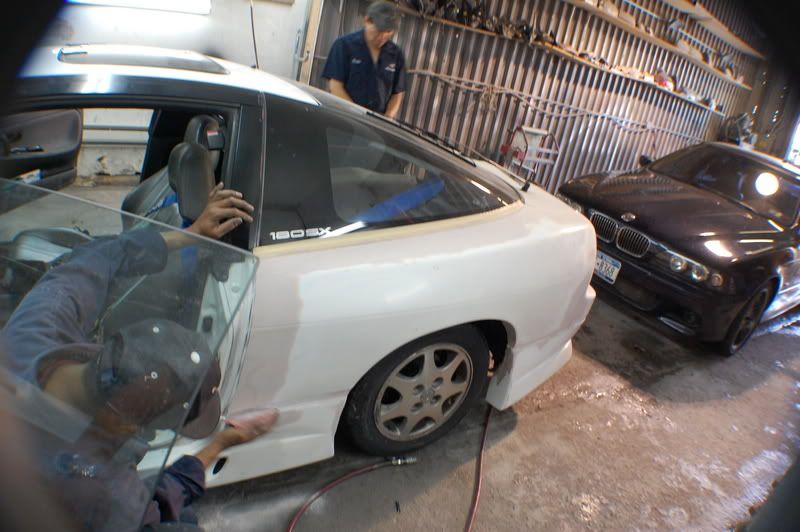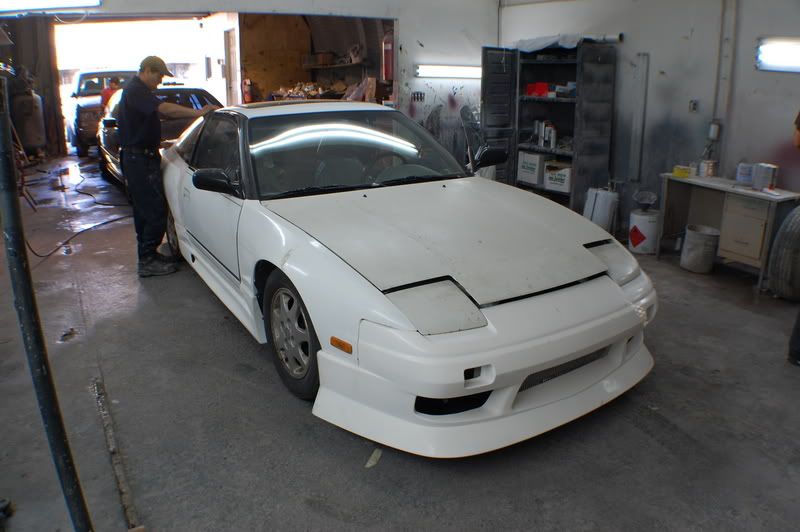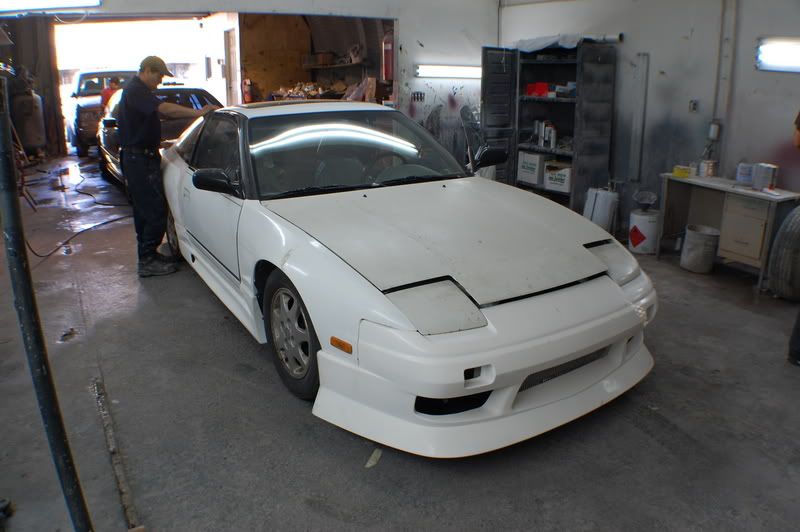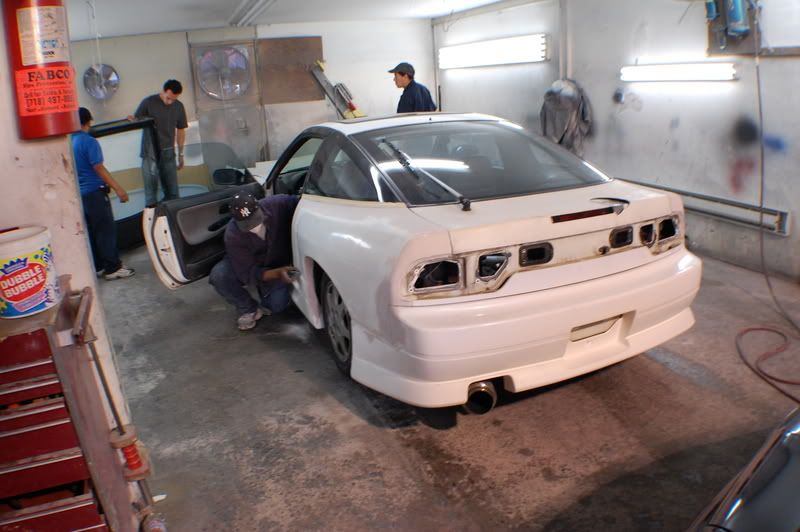 To be continued....