Setup:
-KA24E SOHC
-Eagle Rods
-CP 89mm Pistons 7.8:1 final CR
-ARP 10mm stud kit
-Cometic headgasket
-Full bearing and seal rebuild
-Colt C404 turbo cam
-280Z turbo high volume oil pump
-Powder coated pan, valve cover, pipes etc
-JDM Sport GT35
-Custom Gladman Performance equal length top mount manifold
-Emusa 38mm wastegate *dumped
-3" downpipe
-custom hot pipe/cold pipe w/Z32 blow through setup
-HKS Black BOV
-Ebay FMIC
-Seimen 60lb injectors
-Custom sheet metal intake manifold
-80mm billet throttle body
-255lph pump
-3" Megan exhaust w/ test pipe
-Custom tuned ECU
-S-AFC w/ Innovative LM-1 wideband for fine tuning.
-F1 racing stage 4 clutch kit w/ 6 puck ceramic disc
-F1 racing 11lb moly flywheel
-VLSD rear diff
-Emusa 8/6kg coil-overs (dont buy)
-5 lug conversion w/ Q45 front brake conversion
-17X 9/10.5" 03' Cobra Wheels
Couple pulls. (ignore the wideband, i had just blown the factory 02 out of the bung when I hit rev limit so I was sucking wind)
http://www.streetfire.net/video/sohc-ka24et_2056867.htm
http://www.streetfire.net/video/sohc-ka24et_2056869.htm
http://www.streetfire.net/video/sohc-ka24et_2056873.htm
Pics: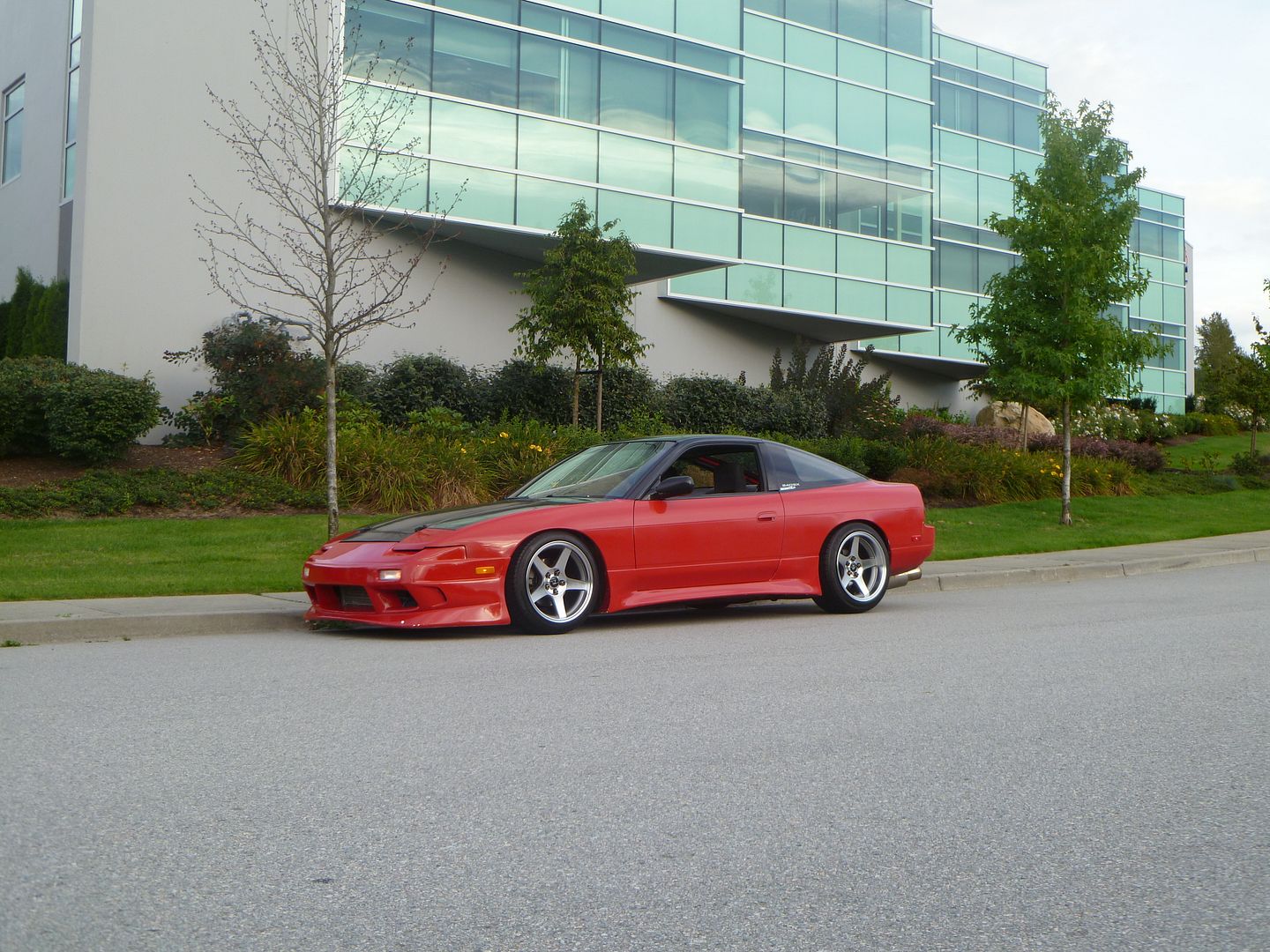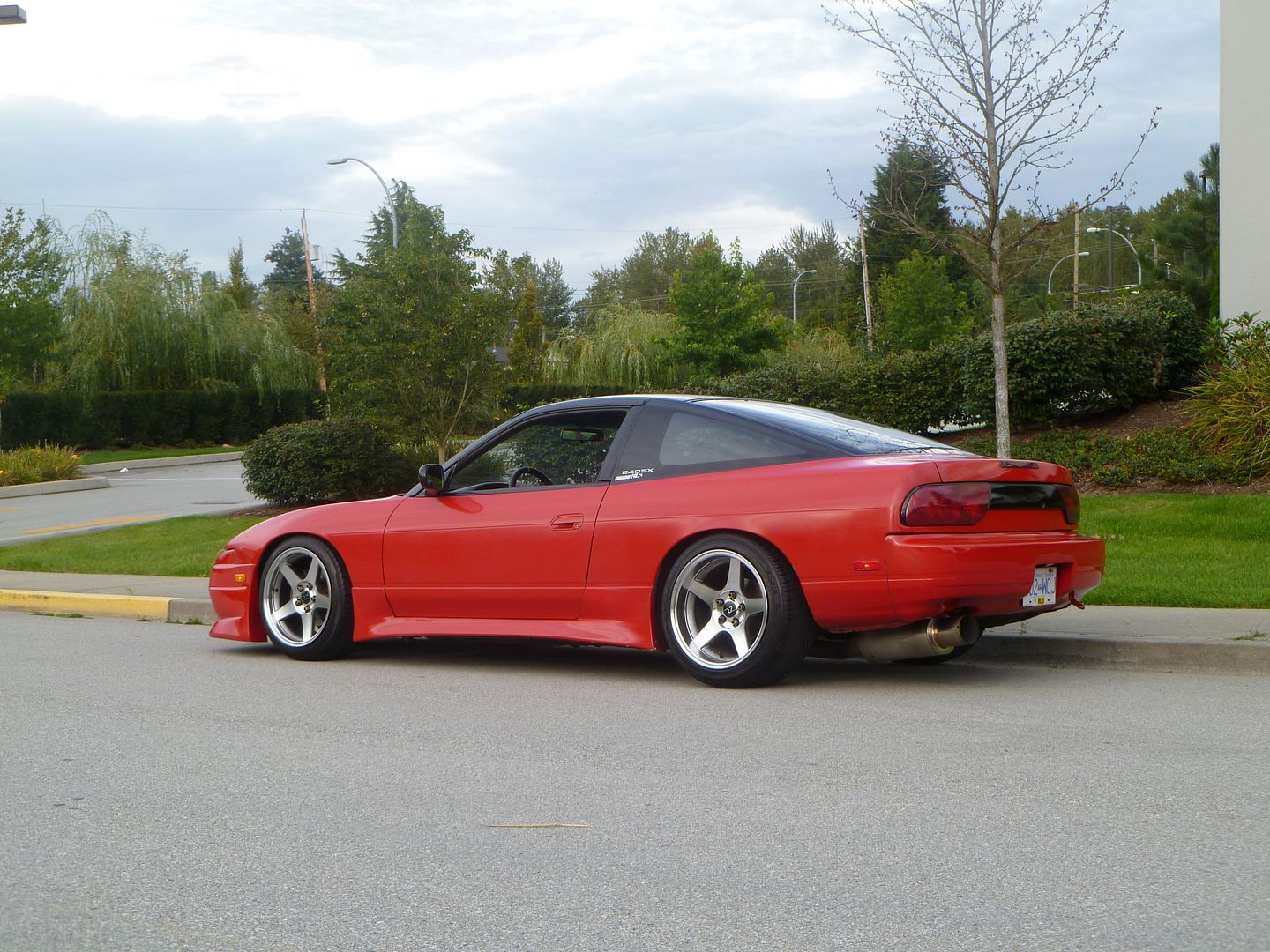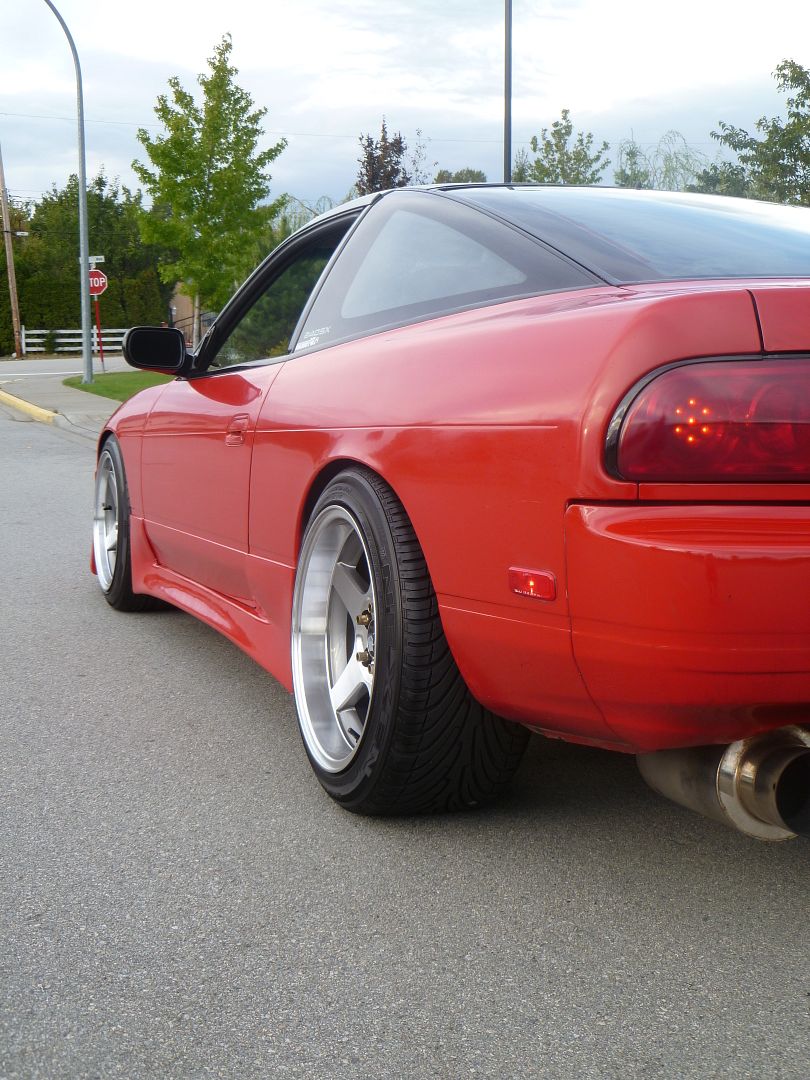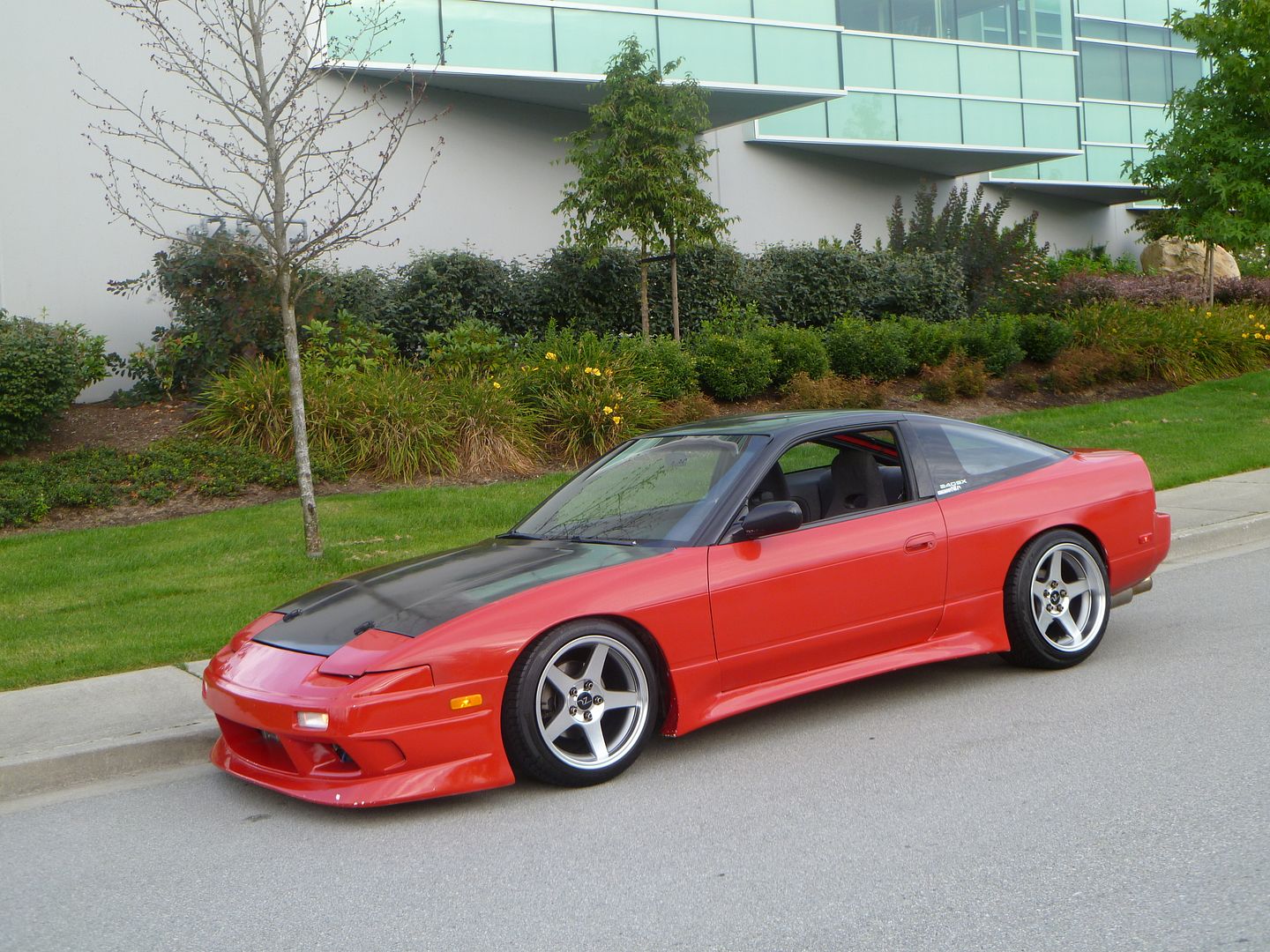 Factory S13 tape deck, better believe it!