Ever since I watched Fast the Furious I wanted to buy a car and install NOS!! well not exactly...

I don't know since when but I wanted to install a turbo on N/A engine, but I didn't know sh!t about cars. I read a lot and 240sx looked like the best candidate of all RWD car I was considering.

Actually I think S13s are ugly, and S14s are too plain, and I knew that this is probably will end up costing me a lot of money that I could use to buy a Lincoln LS or Cadillac CTS or something else that isn't old, looks good and has 4 doors.

Anyway after my Lincoln LS got written off, I decided to buy a 240sx with a goal to install a turbo on it before these cars become any older.

here is what I got, I think I over paid for it

1990 KA24E 220,xxx KMs
HIDs, 3" Cat Back
Non-Hicas, ABS, vLSD, KYB shocks w/ lowering springs, 15x6.5" Advan Model 6 rims
Sunroof, Power windows n lock, AC
S14 re-upholstered fake leather seats, Clean Black Interior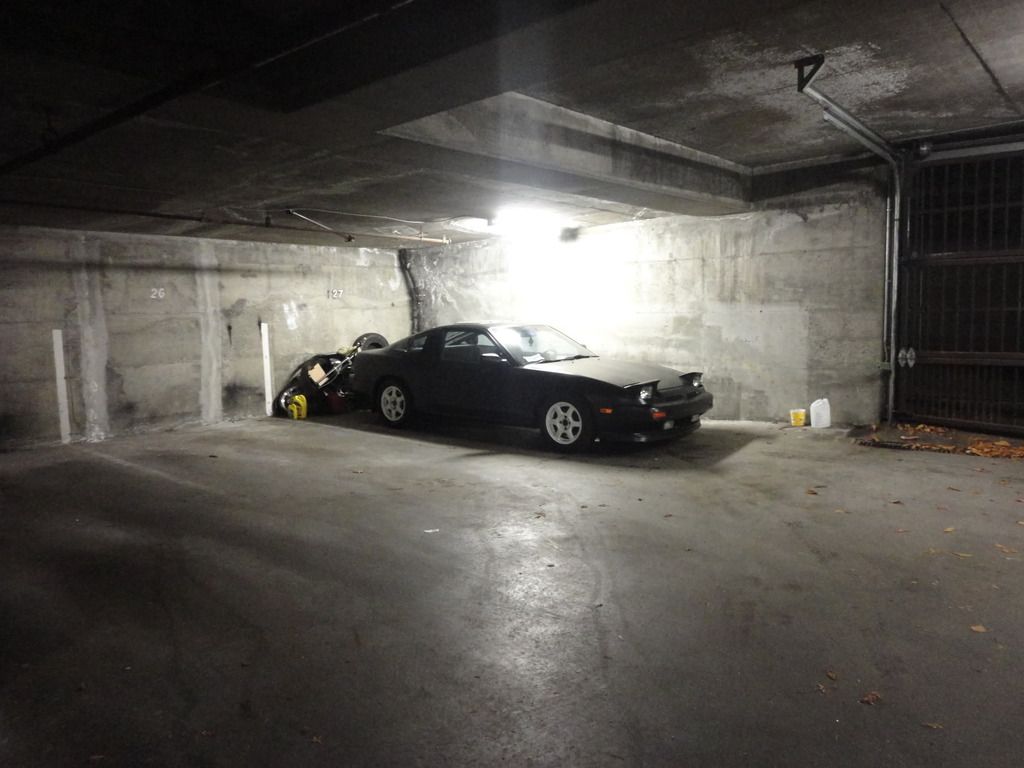 Got some turbo Parts and Exhaust


Most people say most difficult part is setting up oil return line, so I decided to start with that... until this point I've never even changed oil in car.




After I took out the bolts the pan was still stuck, tried using this...



Then this


Putty knife + hammer worked a lot better

The oil pick up is placed in one of the most difficult places to reach with the engine in the car. it has to be unbolted before oil pan can slide out.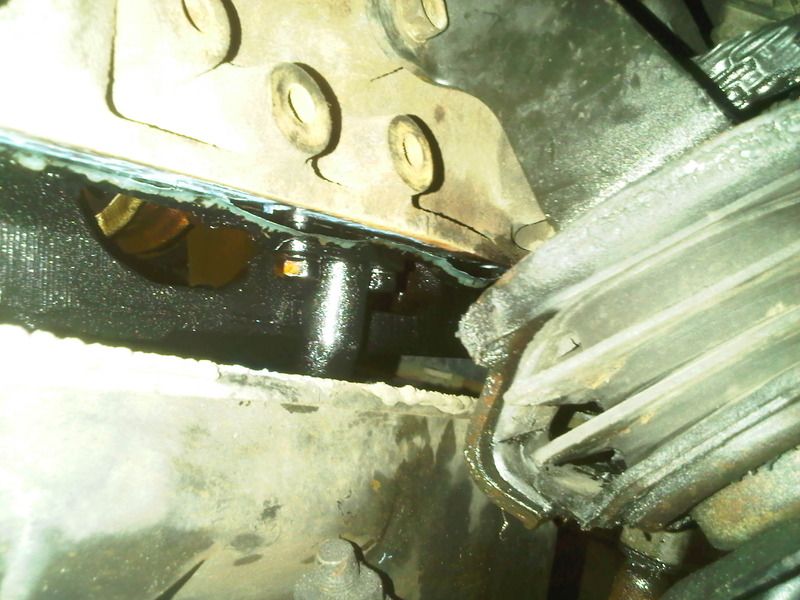 Removed the pan and here is what I found inside

a ratchet, a bolt and the Timing Chain Guide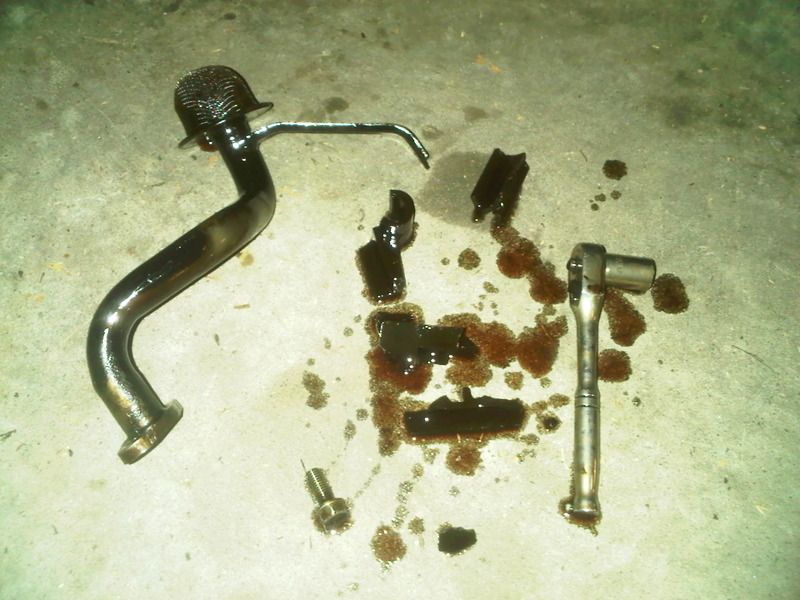 So since I already had the pan out, I thought it would be stupid to put it back on without replacing the timing chain and all that stuff

so I started removing everything that had to be removed, throw away what's not needed and relocate the battery...

I was planing on getting a different bumper so I removed that as well, it also made it easier to craw out from under the car.



Cutting off the EGR pipe, because I couldn't get it loose
(I don't have grinder so I use dremel for all the cutting... I know this sh!t is ghetto)



These are the spark plug wires that came with the car and it was running just fine. Makes me wonder if the whole thing about replacing spark plug wires is just a money grab.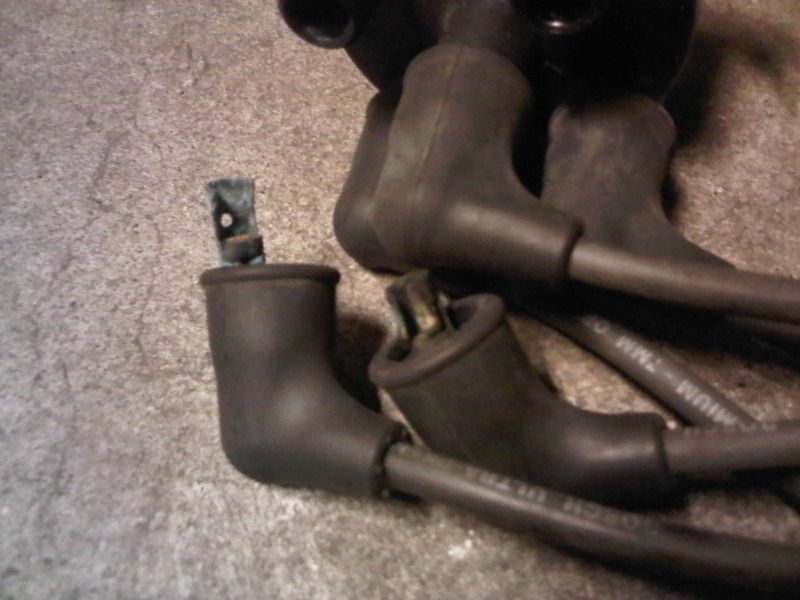 Manifold off, Timing cover off, Timing Chain out

I realized I didn't take any pics of the battery relocation part but it's in the hatch now

anyway I had this car for over 2 years now, just trying to upload the photos in chronological order now