Thanks!
The last thing I want to worry about at the track is a busted end tank!
The end tank came back from heat treat this morning then went to chem clean. Here it is in all its T6 glory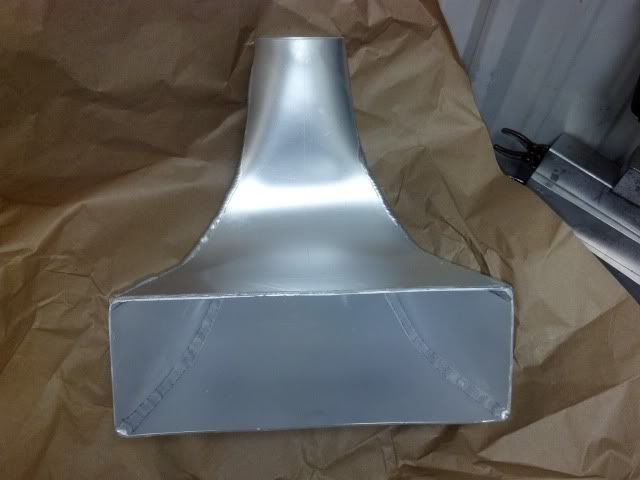 The tube with the ferrule on the end will be shortened to length tomorrow, then welded to the tank. After that the end tank will finally be welded to the core!