This started due to the horrible output from the stock lenses and reflectors. I started with a plan. I looked around for clear headlights and all I could find was either clear lenses or Euro glass headlights.
TSX projectors (early w/o Fresnel lenses)
TSX ballasts and ignitors
Phillips 85122+ D2S bulbs
BMW e46 replica shrouds
some 10ga wire and Bosch relay
4" PVC pipe and cap
clear Permatex Silicone
Most parts bought from:
http://www.theretrofitsource.com/
Sorry, I suck at writing DIY's but pictures' worth a thousand words, right?
Here is a pic after I took it out of the oven and hole sawed the back and reflector. I cut some brackets out of 1/16" aluminum and mounted it to the upper shield mount.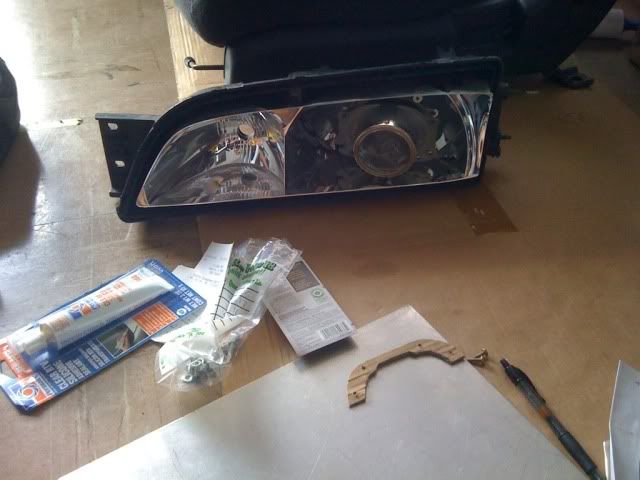 Test fitting the e46 shrouds and figuring out where I have to cut.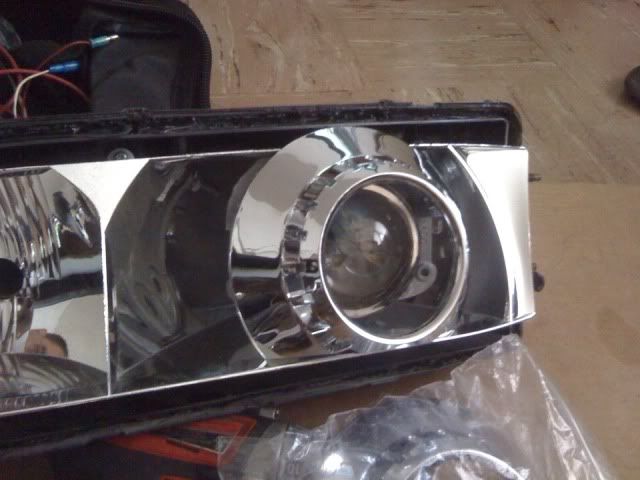 Shrouds cut and fitted, then clear siliconed to the projector. I tried JB Weld and everything else. It just falls off. I found clear silicone to be the best solution.
Test fitting lenses. They don't actually sit in the groove, just on top.
Glued on the lenses using Windshield urethane. No it is not permanent, I've taken out plenty windshields.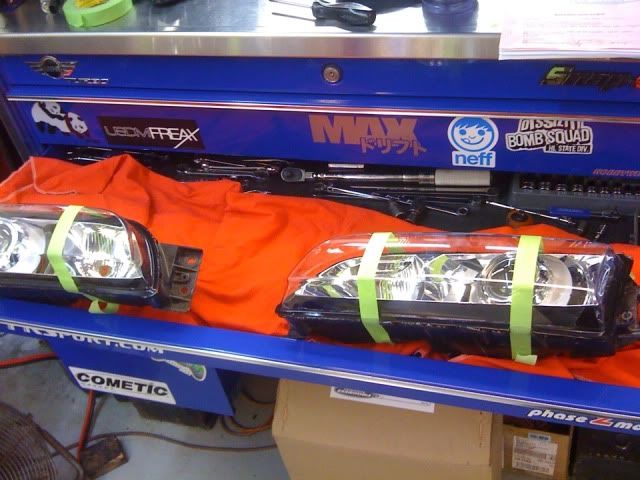 Testing the wiring and getting the polarities right on the ballasts, before final wiring and aiming.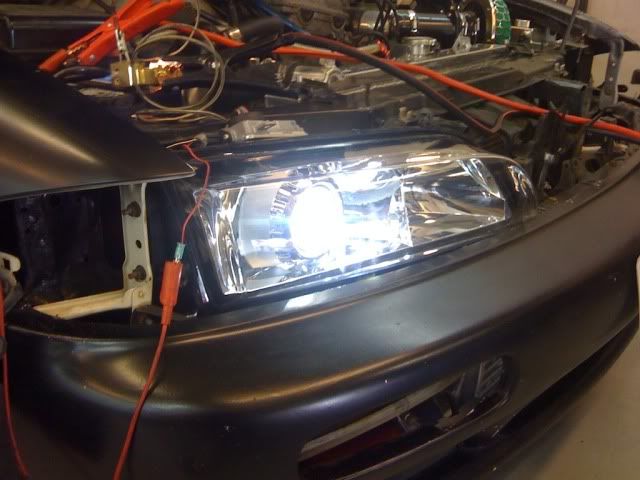 Aiming.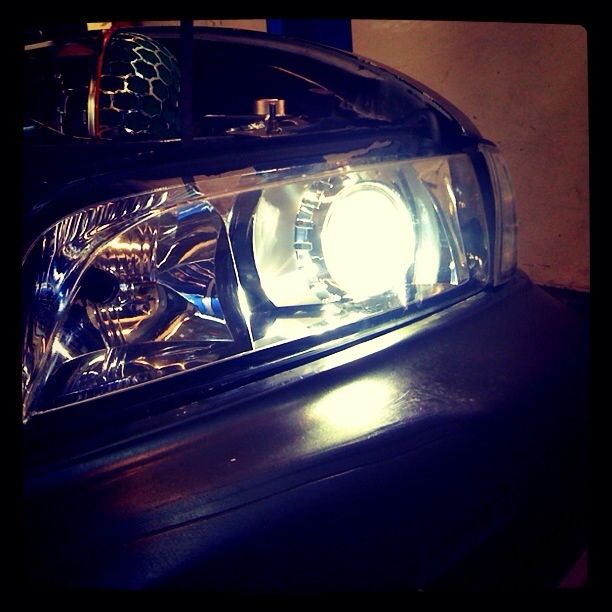 Done. I also have clear corners too, that aren't in the pic. But yeah.