NooB
Posts: 4
Joined: Mon Jun 09, 2014 7:14 pm
Hey guys just quick question does anyone know if there's a timing chain upgrade or at least the guides. pulling motor soon to overhaul and install my internals . I remember one my friends telling me that the ka had plastic guides that wear out easy in the bottom end and break. That just seems like it could cause a issue in the future and after dropping 2k in parts last thing i want is a bottom end tragedy.
---
Belongs To The TOP CONTRIBUTING MEMBERS!
Posts: 4670
Joined: Wed Oct 17, 2007 9:53 am
Location: CONN.
assuming you bought a new timing kit you have nothing to worry about. they'll last just fine another 100-150k.
airman wrote:I'm all about spreadsheets. Bitches love spreadsheets.
schmauster920 wrote:I shall cast my own pistons in the sands of time, then forge them in the depths of hell.. as funds allow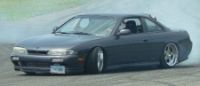 hy35 18psi Build Thread:
viewtopic.php?t=38784
RIP MJL best friend of 20 years and the man who showed me 240s
---
NooB
Posts: 4
Joined: Mon Jun 09, 2014 7:14 pm
Not yet was just wondering if the made one before i buy one
---